Top Rated Professional Dog Trainer in Clayton, NC
We help to create strong, healthy bonds between you and your dog! 

Carolina Canine Advisor is Dedicated to Training You and Your Dog!
Carolina Canine Advisor is a top rated dog trainer located in Clayton, North Carolina. Our mission is to help you build a strong and healthy relationship with your dog.  We focus on behavior modification and obedience training. At Carolina Canine Advisor we work with you and your dog in order to make your training experience is top notch! Contact our team today to learn about our dog training services and to schedule your consultation. 
Call to Schedule a Consultation:

(630) 220-1541

 
Our Services
Carolina Canine Advisor provides professional dog training, specializing in obedience and behavior modification. Whether you're simply looking to improve aspects of your dog's obedience, or you have a more serious behavioral issue you need to resolve, our Private Lesson packages are tailored to you and your dog. We don't just train your dog, we teach you how to maintain your dog's training and implement the training in your day to day life.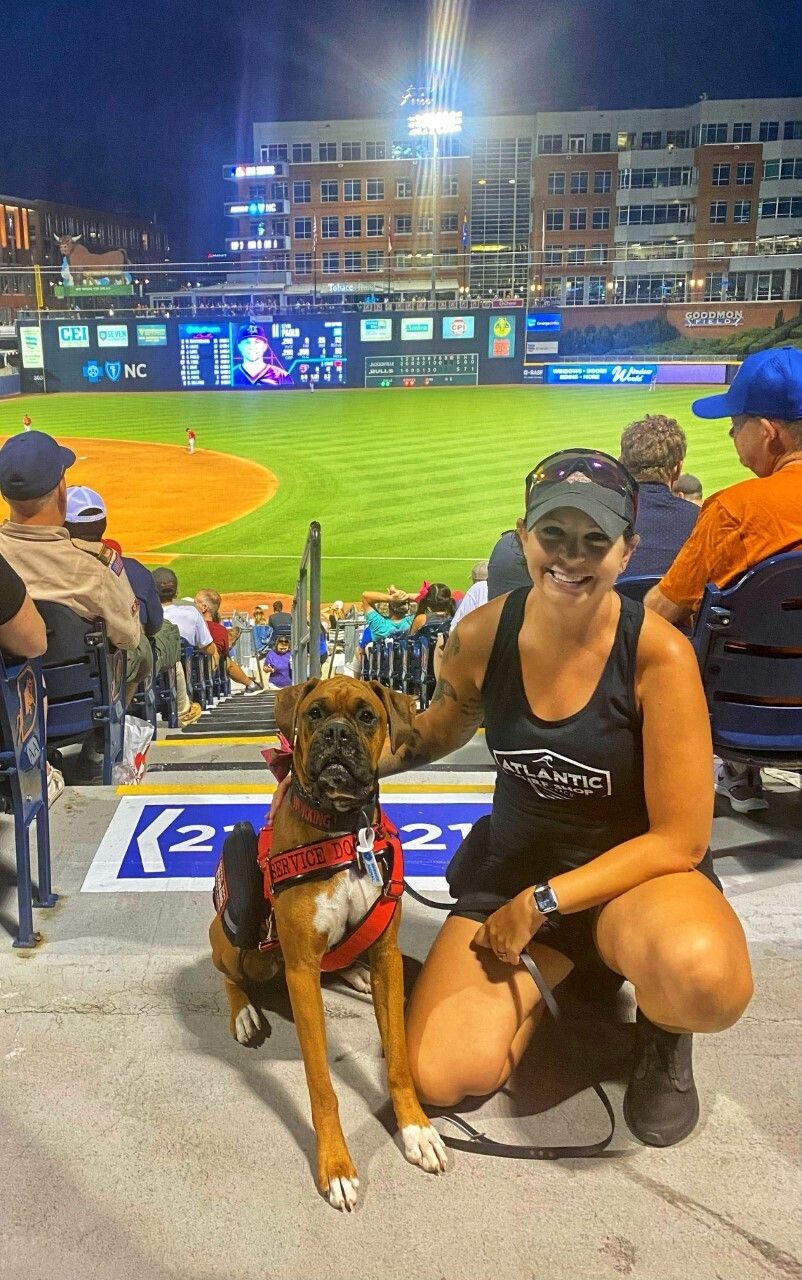 Our 5-Star Training Services
Get your dog professionally trained in your own home or public park. 
✓ No Breed Restrictions
✓ No More Jumping
✓ No More Biting
✓ No More Leash Pulling
✓ And More!
Clayton NC Dog Training Expert
★★★★★
"Rachel has turned my little nut job into a well behaved little bundle of love. A pleasure working with her and every session was helpful beyond measure. I would recommend her to everyone who wants a more obedient and enjoyable best friend."
- Valerie, Facebook Review
★★★★★
"Raechel has been a lifesaver! My 6 year old female lab was running the show and had a major attitude. She has worked with us (my dog and me) so that our stress level has been reduced to almost nothing and our walks are enjoyable. She's proven that she can teach a more mature dog new tricks and undo the bad habits of an owner! Thank you Raechel!"
- Libby, Facebook Review
★★★★★
"Great to work with! Raechel is knowledgeable, patient (with the pups AND their parents), friendly and has tons of tips/ideas to help you along. Would recommend 100%"
- Sandi, Facebook Review
We Are Veterinary Recommended! 
Have a question? Want to learn more about our services?
We would love to hear from you. Send us a message using the form below.